TASI Viewer's Choice Awards 2018 Winners
Student Films
Winner: Maa Tuki
Suchana Saha

Runner-up: The Stained Club
Mélanie Lopez, Simon Boucly, Marie Ciesielski,
Alice Jaunet, Chan Stéphie Peang, Béatrice Viguier
Independent Professional Films

Winner: Let Them Have Cheese
Jishnav Iyer

Runner-up: Gullak
Kamal Pahuja
Commissioned Films
Winner: Moment of Clarity
Post Office Studios

Runner-up: Kinara
Kalp Sanghvi & Upamanyu Bhattacharya
Jury Special Mention
| | |
| --- | --- |
| | |
| Get Alive! | Animal Abuse |
Previous Post:

PLEASE NOTE: If your entry is listed in any of the 3 categories below, you are entitled to 2 complimentary passes per selected film for the entire duration of the festival.
Please Email the following details to info(at)tasionline(dot)org
1. Name of selected film
2. Category
3. Names of attendees (2 people max)
Your complimentary passes will be available at the registration desk at the venue.
[Film names in alphabetical order]
JURY SPECIAL MENTION –
Animal Abuse
Get Alive!
CATEGORY – STUDENT FILMS
Aesthesis
Baba (Father)
Expend
Kim
Maa Tuki (Find me Mother)
Mehua
Mémo
My Body
Night Witches
Outremer
Parfum Fraise
Quand j'ai remplacé Camille
Sans Gravité
Sonder
Stress
Stuffed
The Stained Club
Touch
CATEGORY – INDEPENDENT PROFESSIONAL FILMS
A.C. Teri Khudgarzi
Bear Sailor
Coco's Day
Gullak
Haenyo, les femmes de la mer
Let Them Have Cheese
Tesura
CATEGORY – COMMISSIONED FILMS
Absolute Volga
Beleaf – Arecanut Plate Process Film
Embassy
Foot Prints
Gera construction
iBall
Kinara
Lamput – Art Gallery
Lamput – Boxing
Lamput – Fracture
Lamput – Haunted House
Lamput – Martial Arts
Lamput – Signs
Lamput – Sooperstore
Lamput – Thief
Mitti ka Ganesh
Moment of clarity
Nick – Oggy Summer Promo
Nick – Shiva Promo
Nick: Baday Bum
Nickelodeon Ident – Egg Opera
Nickelodeon Ident – Idli
Nickelodeon Ident – Mdm & Brat
Out of Syllabus – Sexual Health
Steps
Videocon – Cricket
Videocon – Dancer
Videocon – Family
Videocon Surfer
Vodafone – Dustbin
Vodafone – Machines
Vodafone – Parking
Vodafone – Save Trees
Vodafone Zumi – Christmas Jingle
Vodafone Zumi – Fifa 2018
---
Previous Post:
Back by popular demand, TASI is happy to announce TVCA 2018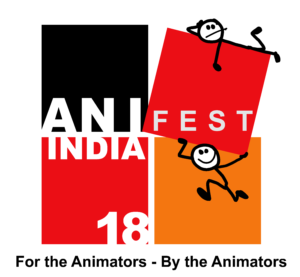 Send your short animated films to India's premiere animation awards. All entries received are previewed by a panel of eminent industry professionals at a special screening where the jury shortlists films for the final competition.
The shortlisted films are screened at the festival for voting by the audience. Votes are counted on the spot and the entry receiving the most votes is declared the winner for that category.
In case of a tie, one winner per category will be decided by members of TASI managing committee.
Categories:
1. Student films (S): Animation films produced / directed by students
2. Independent Professional short films (I): Animation short films produced / directed by professionals
3. Commissioned films (C): Animated ad films, promos, packaging, music videos, public service films
Maximum duration of films: 10 mins (Films of longer duration will not be considered for the competition)
Submission Details
Offline Format: DVD (.VOB format)
Online Format: .MOV / .AVI  / .MPEG / .MP4
(Full HD / 720p / H.264 compression)
Last Date for entries: SUBMISSIONS CLOSED
Submission Fee: Free
Validity of Films: Only films made after Aug 1, 2017 are eligible
Rules and Regulations:
• Each film MUST be accompanied by its respective entry form duly filled. Entries with incomplete forms will be immediately disqualified. Download form here.
• Films sent as entries will be added to the TASI archives.
• TASI reserves the right to use any/all of the entries for its promotional activities.
• Students have to provide a letter from their institute certifying validity of film(s) for student category.
• TASI reserves the right to accept/reject entries at its discretion.
• The Viewer's Choice Award consists of 1 single trophy per category.
• In case of a tie, one winner per category will be decided by members of TASI managing committee.
• Each physical entry to be submitted on a separate DVD.
• Each online entry to be submitted as a separate file.
• Submission can be under any 1 category only.
• Entry must be a standalone film, clip or sequence. Campaigns and episodic series will NOT be considered.
• In case of episodic series, each episode may be submitted as a standalone entry.
• The prizes have to be collected from TASI by the winners within 30 days from Anifest India 2018, failing which TASI reserves the right to award the winnings to the next best film. All applicable taxes, levies, transportation and other costs to be borne by the respective awardees.
• Decision of the society regarding any/all of the above will be final and binding on all parties without prejudice
BET Award
If you wish to also apply for consideration to the BET award:
Please follow this link for ADDITIONAL criteria.
Send your queries to: info@tasionline.org