Proposed session lineup for Anifest India 2019. Nov 9-10, Jai Hind College Auditorium at Churchgate, Mumbai, India.
Please note: Programme / speakers / day allocations are subject to change at the discretion of the Society.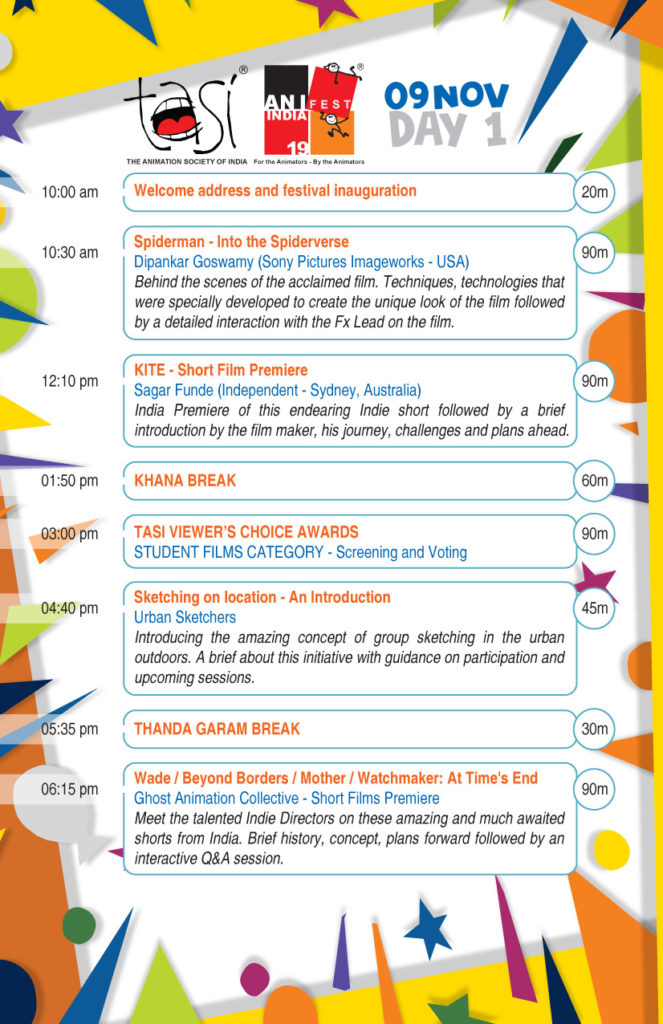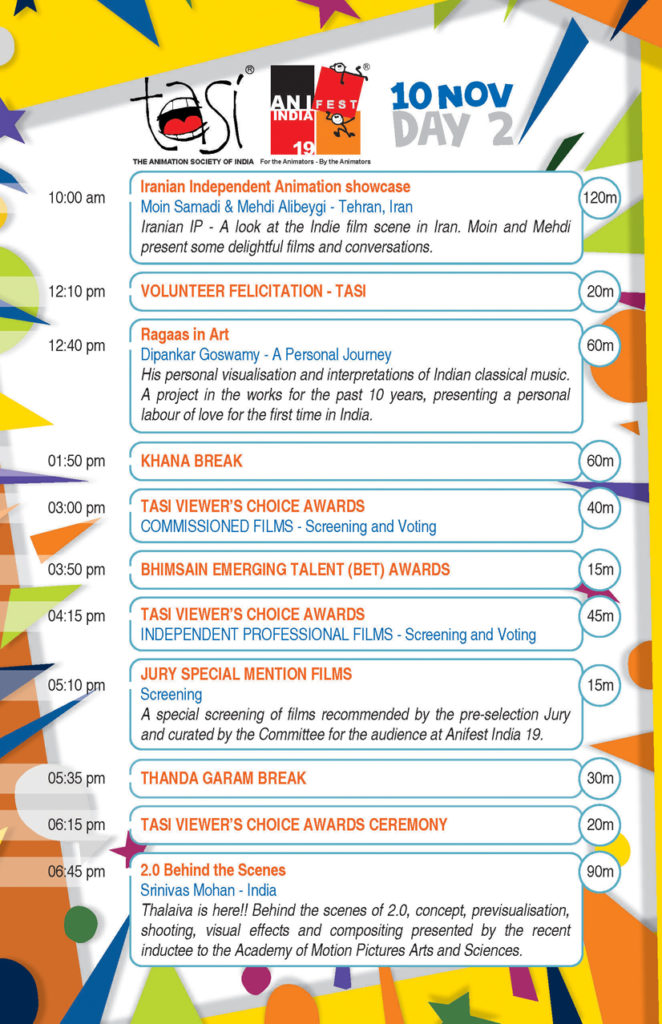 Note: Membership Fee DOES NOT include cost of food/snacks at TASI events. Water bottles and food items are NOT allowed inside the auditorium. Bags will be checked at the entry, please help the volunteers for your own convenience.
Rights of admission reserved, carry your ID and proof of membership on person at all times.