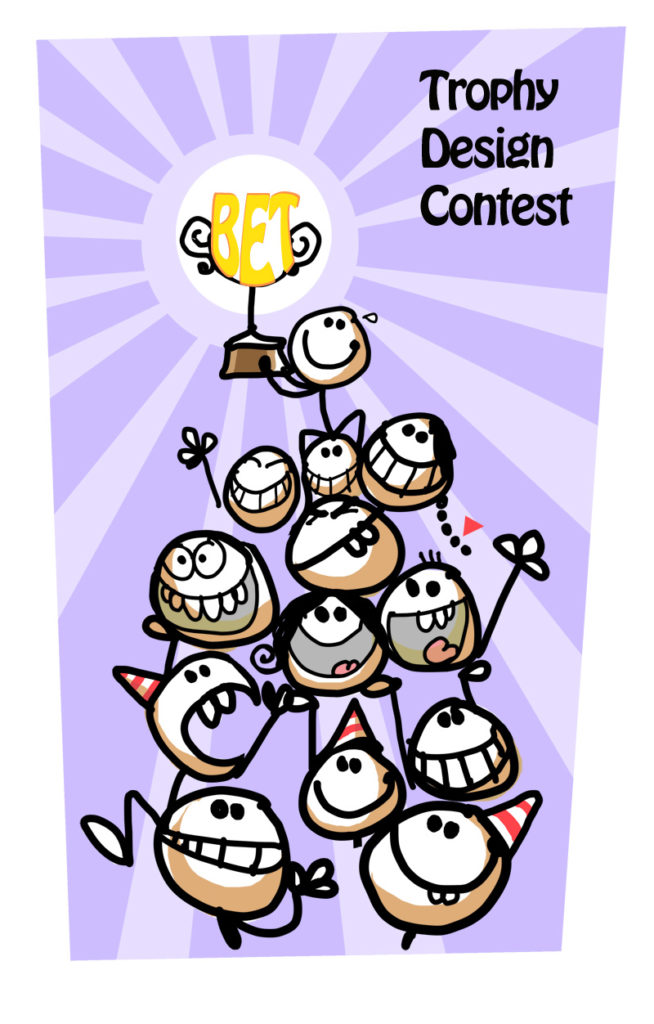 In loving memory of late Shri Bhimsain Khurana, his family, in association with TASI, has formally instituted an award in the name of this Indian animation pioneer. Aptly christened as the BET (Bhimsain Emerging Talent) award, from 2018, it will be presented every year to a young and upcoming artist.
For this inaugural year, we have announced a BET trophy design competition.
The design should embody the pioneering efforts of BHIMSAIN and capture the essence of his contribution to the Indian Animation industry.
LAST DATE: SUBMISSIONS CLOSED
References:
With these strong, recognisable visual motifs, the trophy design can embody a simple, yet resonating form.
BET Trophy design contest – submission guidelines:
Submissions can be sent online to info(at)climbmedia(dot)com on or before the last date mentioned above.
Submit the final design with a full color finished rendition of the look in 300 dpi digital image format of minimum A4 size – jpg/png/tiff/pdf (any one).
Submit a note (not more than 100 words) describing your idea clearly.
Mention the material for construction of the trophy – glass/metal/stone etc., and/or combination thereof. There is no restriction on the material to be used.
Clearly mention the proposed dimensions on the design.
Also submit finished full color front, side and 3 qtr views of the design.
You may use any medium – manual / digital /cgi to create the design.
A select panel of eminent artists including members of the immediate family, will decide the winner of this competition. Decision of this jury shall be final and binding on all.
The winning artist shall be awarded a non-transferable LIFE MEMBERSHIP of TASI, granting FREE access to ALL TASI events across the country.
Rights of the selected design and finished trophy shall rest with the Khurana family.
There is NO submission fee for this contest.
You may submit as many designs as you like, each design shall be accompanied by its respective description and in the format specified above.
The winner shall be felicitated during Anifest India 2018.