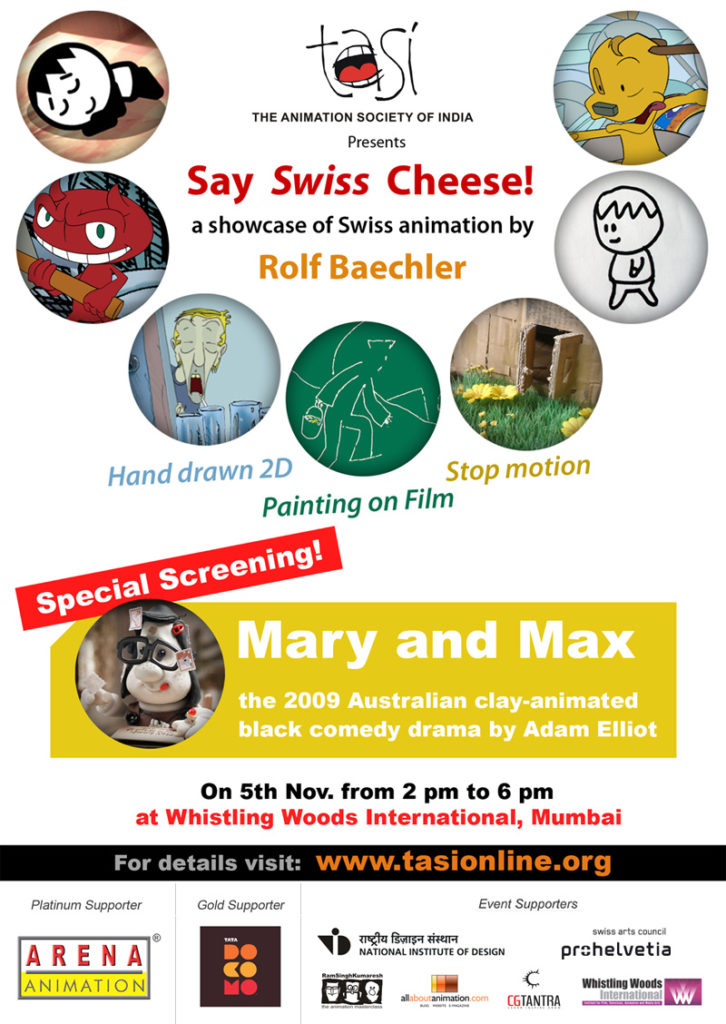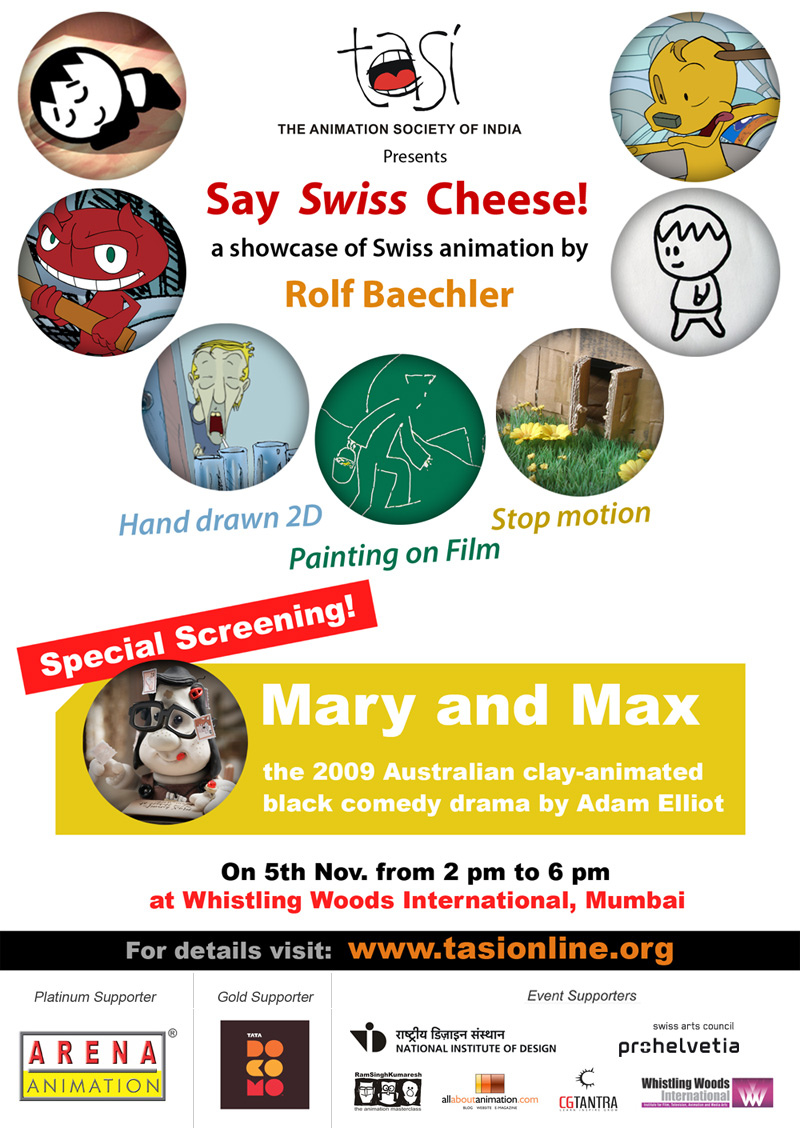 Speaker: Rolf Baechler
Date: 5th November 2011
Time: 2 pm to 6 pm
Venue: Whistling Woods International, Film City, Goregaon (East), Mumbai
A rare opportunity to watch Swiss animated films curated by Rolf Baechler from Trick & Film & Animation, Zürich. Swiss animation is very diverse with no one distinct style representative of the country. In fact, diversity has been the hallmark of Swiss animation from the outset. Rolf will present animated films by the best known animation directors in Switzerland (including Georges Schwizgebel – one of the most prominent and acclaimed of all Swiss animators, François Chalet, Rolf Brönnimann and Basil Vogt) as well as films by some of his students and his own films.
Photos
Followed by a special screening of the clay-animated Australian film by Adam Elliot – Mary and Max.