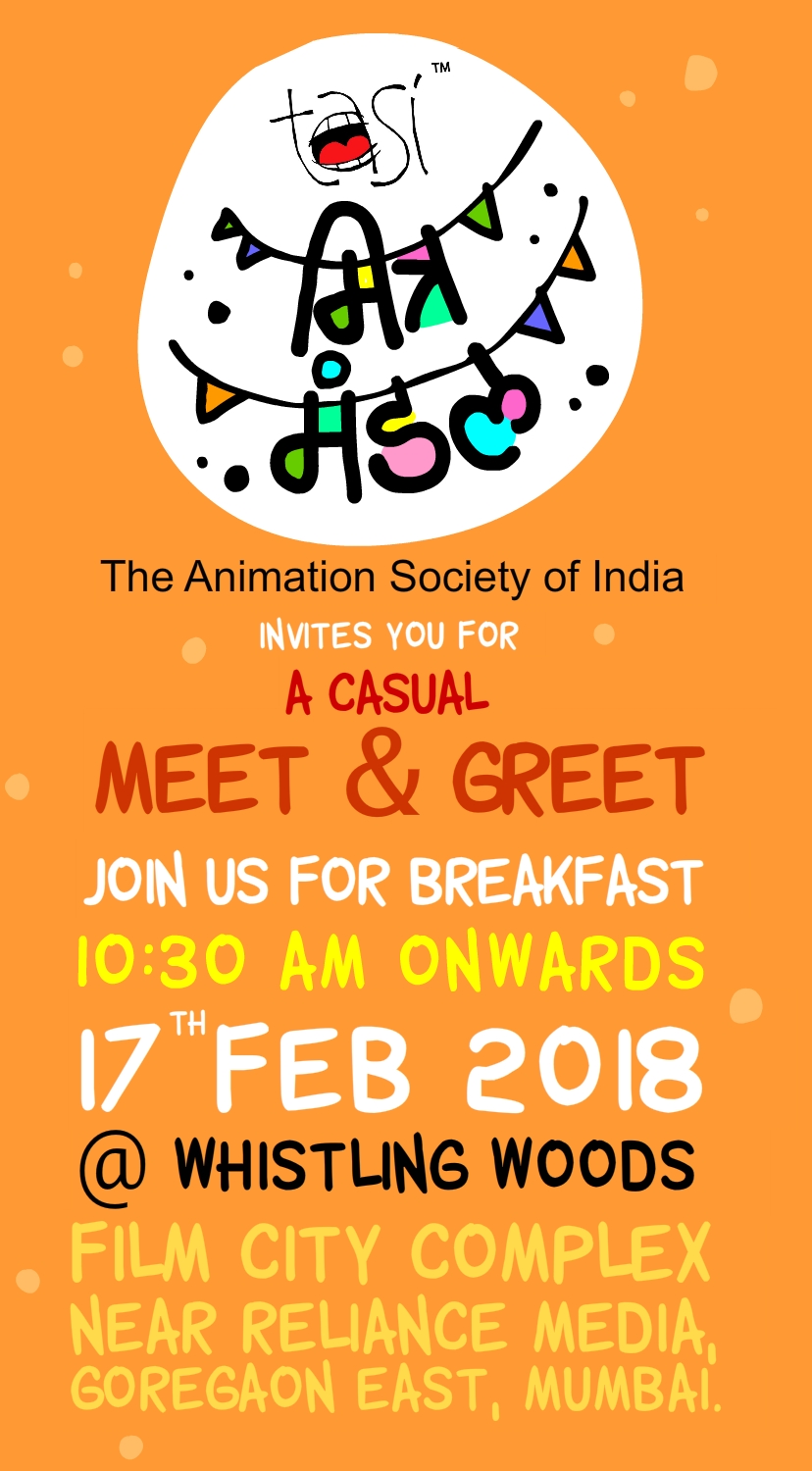 Event: A Casual Meet & Greet
Venue Courtesy: Whistling Woods International
Date: Feb 17, 2008
Time: 10:30 am onwards
On Saturday, TASI again did something amazing. They pulled out from the woodworks of our animation industry, some solid hidden pillars of talent, who over the years have been silently contributing to quality work from the back benches.
A breakfast meet (courtesy Whistling Woods) spilled over to 5 hours where the invitees showcased a variety of works (some never seen before) in 2D/3D animation, concept art, corporate shorts, drawn art, character dev, in 3D &2D, special effects, sculpting, modeling, publications regarding production processes,…and what not! Humble and humbling were everyone's presentations. We all rejoiced in connecting with each other and over discovering each others' strengths and expertise. We left with a sense of camaraderie and the knowledge that despite our own wells where we swim, we all belong to this large pool of Indian Art, Design, and Animation; and can always reach out for friendly advice from each other in pushing our skillset to its maximum potential.
This group is expanding and shall continue to grow. There are plans for informal meets and jam sessions over a multitude of topics over the coming months. Some to just sketch, showcase work and some for plain gupshup :) as the idea is in line with TASI's core philosophy of fostering the sharing of knowledge. Most have already started sharing their work and picking each other's brains.. with amazing results.
Gayatri Rao (Animagic)
Photos