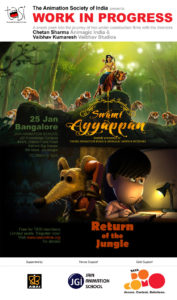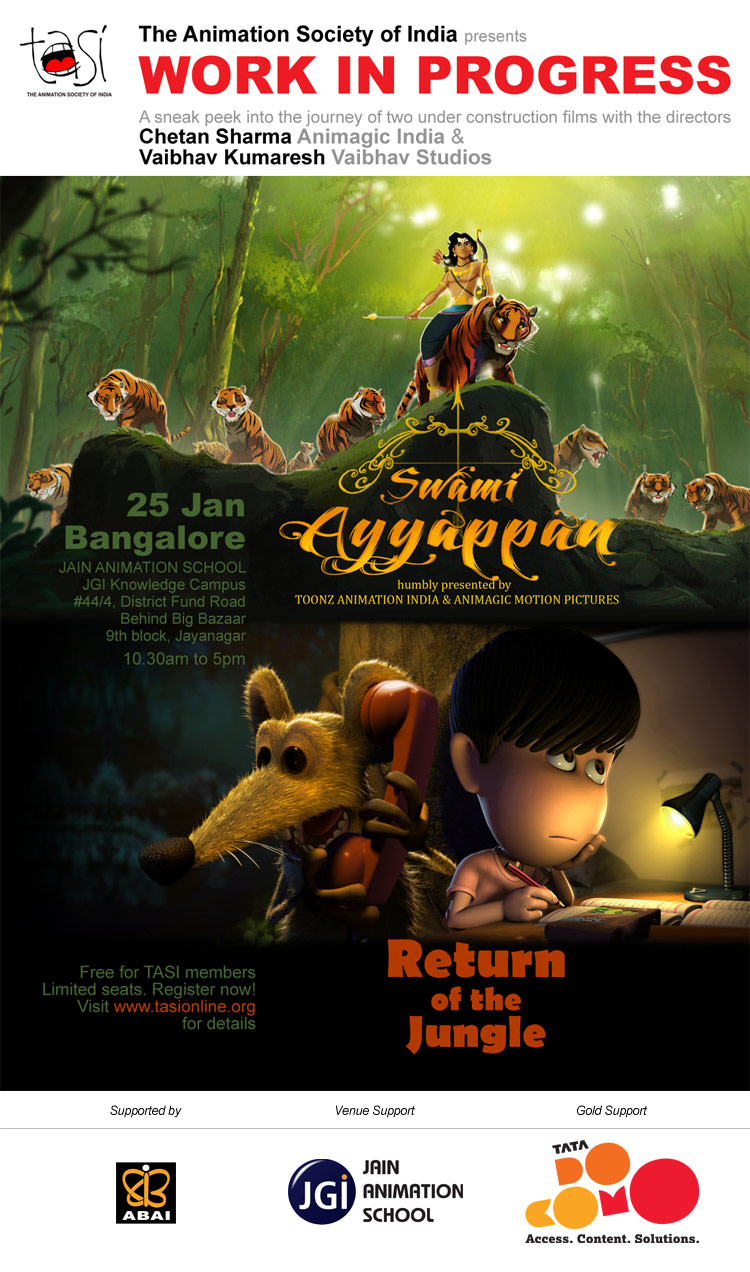 Speakers: Chetan Sharma (Animagic India) and Vaibhav Kumaresh (Vaibhav Studios)
Date: 25th January 2014
Time: 10:30 am to 5 pm
Venue: Jain Animation School, JGI Knowledge Campus, #44/4, District Fund Road, Behind Big Bazaar, 9th Block, Jayanagar, Bangalore
Program
Making of 'Return of the Jungle'
Vaibhav Kumaresh took the audience behind the scenes of his WIP film: 'Return of the Jungle' and presented peeks into the animatics, songs, play blast line ups, as well as some finished clips. He got some very interesting and useful feedback from the audience on the story, treatment, characters and music of the film.
Behind the Scenes of 'Swami Ayyappan'
Post-lunch, Chetan Sharma presented the making of his WIP film: 'Swami Ayyappan' and showed the character design process, storyboarding and animatic of key sequences/ layout along with background design.
He  also conducted a very energising Doodling Session – where the audience members had to sketch to music. All those present participated very enthusiastically in the session.