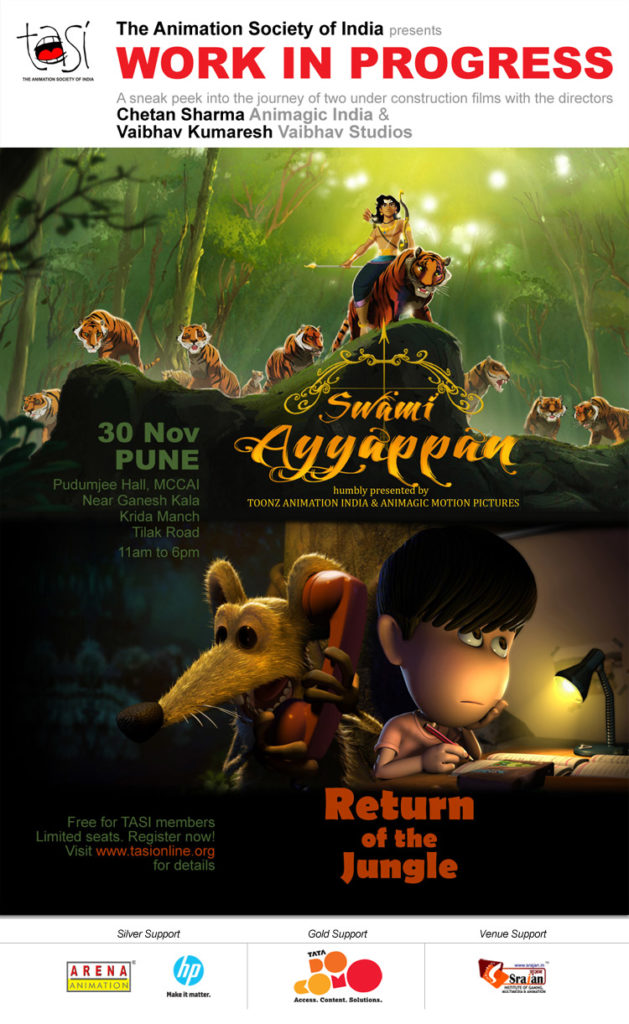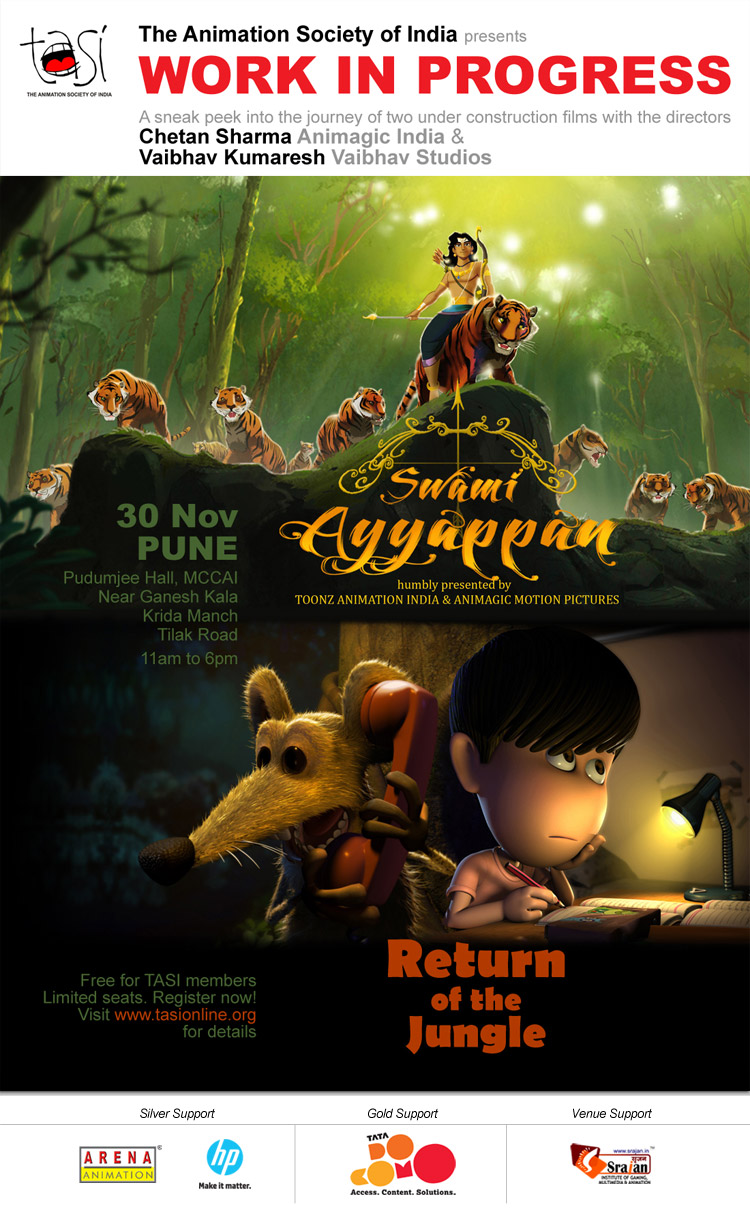 Speakers: Chetan Sharma (Animagic India) and Ajit Aher & Dapoon Rai Dewan (Vaibhav Studios)
Date: 30th November 2013
Time: 11:30 am to 6 pm
Venue: Pudumjee Hall, MCCAI, Near Ganesh Kala Krida Manch, Tilak Road, Pune
Program
Making of 'Return of the Jungle'
Since Vaibhav Kumaresh was injured and could not make it himself, two of the senior animators Ajit Aher and Dapoon Rai Dewan from Vaibhav Studios presented on his behalf. They took the audience behind the scenes of his WIP film: 'Return of the Jungle' and presented peeks into the animatics, songs, play blast line ups, as well as some finished clips.
Behind the Scenes of 'Swami Ayyappan'
Post-lunch, Chetan Sharma presented the making of his WIP film: 'Swami Ayyappan' and showed the character design process, storyboarding and animatic of key sequences/ layout along with background design.
He  conducted a very energising Sketching Session – as he first spoke and guided them, and later played a Western Classical music piece  to which the audience members had to sketch. He also gave a very inspiring  speech about the importance of passion and belief – and of hard work, for animators to be able to achieve their dreams.